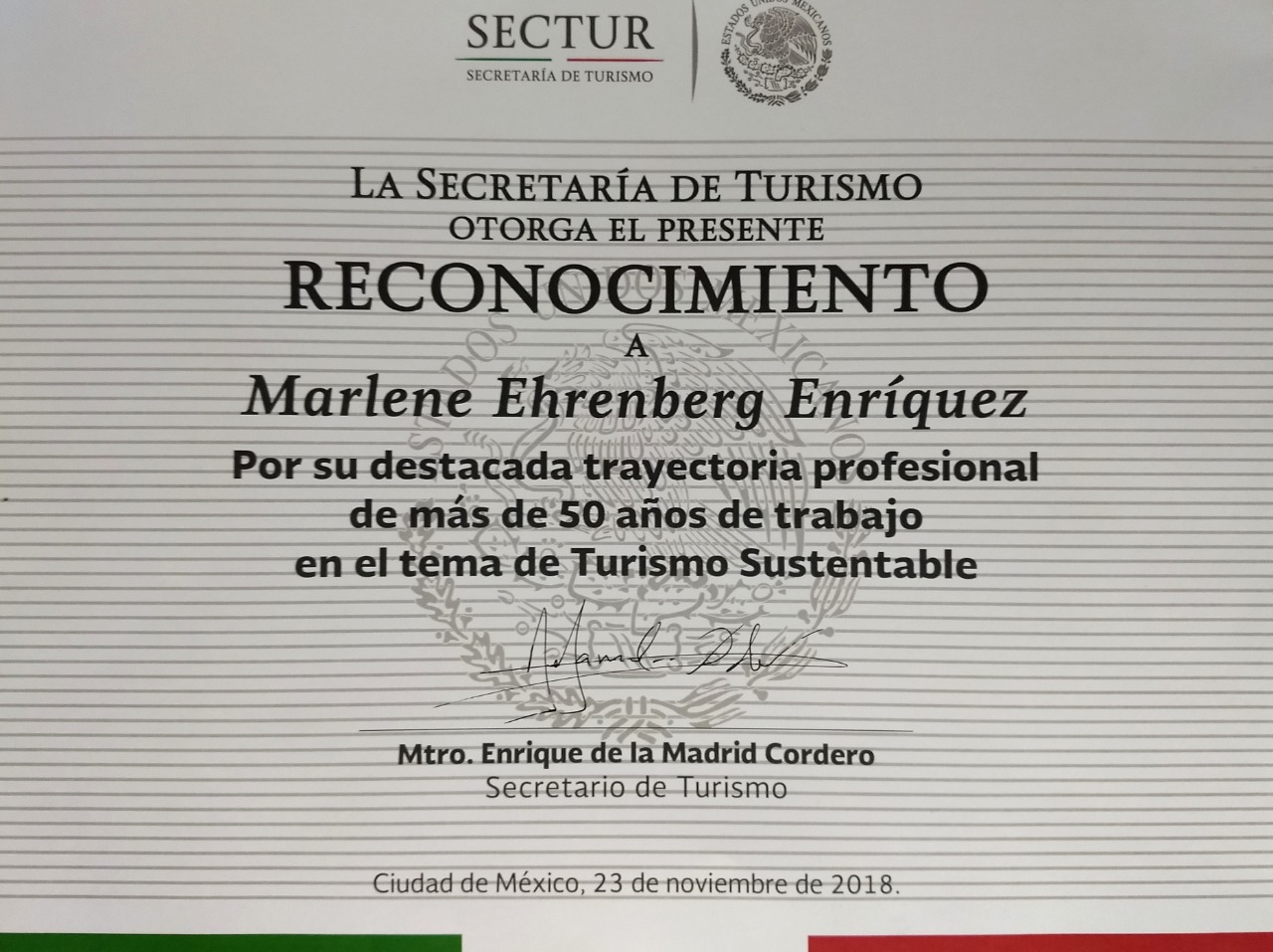 Marlene Ehrenberg Enríquez
Marlene is a Mexican pioneer in the development of responsible travel and ecotourism. Starting her work in tourism in the 1968 Olympic games, Marlene has more than 40 years of experience in designing and organizing trips that are bespoke and out of the ordinary. She has a mastery of English, German, French and Italian languages. Her business – "Rebozo" was founded in pursuit of excellence demanded by responsible, conscious ecotourism.
Marlene offers unique routes coinciding with the calendar of popular Mexican festivals. She connects visitors to artisans, musicians, dancers and cooks. She is passionate fan of the aromas and flavors of Mexico and a lifelong proponent of the respect and conservation of Mexico's unique biodiversity.
Marlene brings a deep knowledge of the archaeological sites, the history and the native people throughout the country. She is well-connected to the museums and museum curators.
Having deep knowledge in the Archeological Areas of the whole national territory, as well as the close relationship with most of our museums, Mexican artists and art galleries.
ACADEMIC FORMATION
Archaeology
National School of Anthropology and History
Tourism
School of Tourism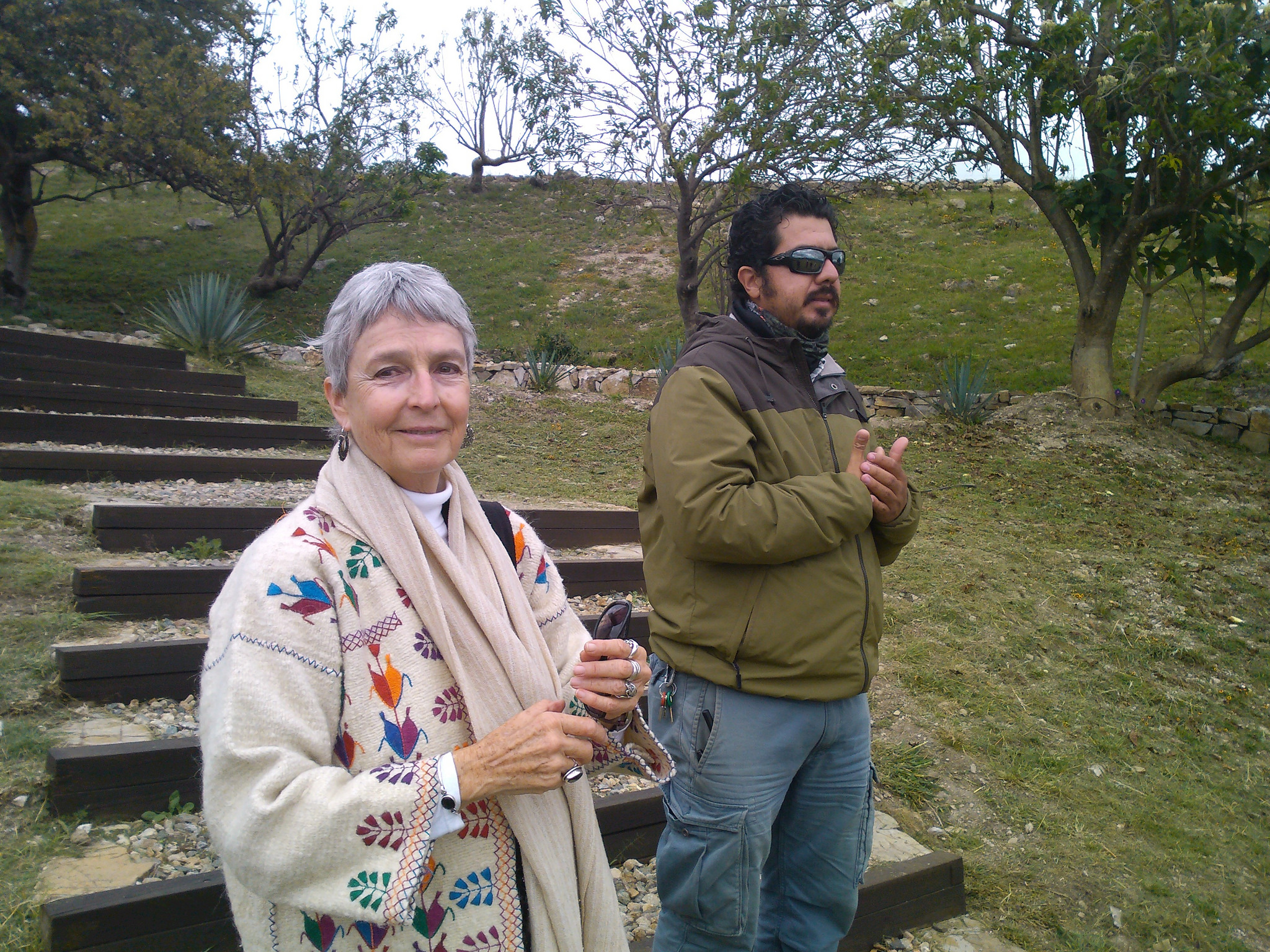 With Jaime Vera in Atzompa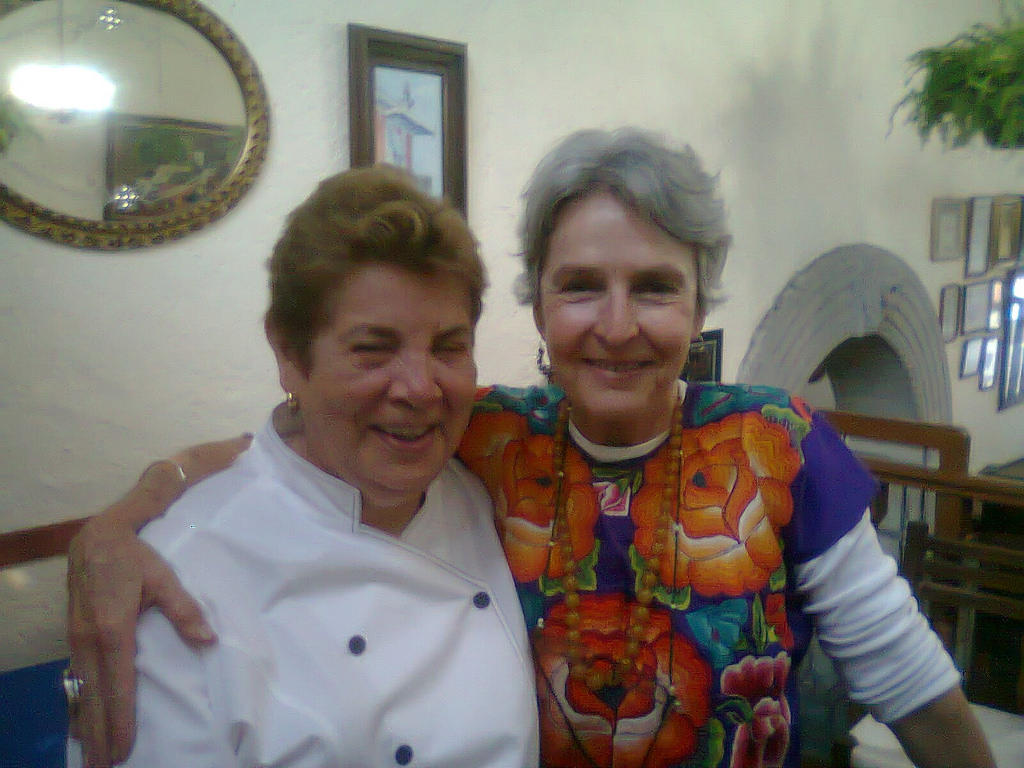 With Lucila de Merlos at her restaurant
With Noé Coquis in the Ecological Park of Xochimilco
Some VIP Personalities that she has hosted
John N. Hatleberg, Jeweler and gem cutter. AUGUST, 2018
Michael Kaschke, Chairman y CEO of Zeiss Group. FEBRUARY, 2018
Dr. Roman Glaser, Chairman and CEO of Volksbank Baden-Baden Rastatt. FEBRUARY, 2018
Ursula and Volker Bouffier Minister President and Delegation of Hesse, Germany. MAY, 2017
Thomas Gaehtgens and the Getty Research Institute Council, Los Angeles, California, E. U. A. ABRIL, 2017
Lorena Ochoa de Conesa, Professional Golf Player, México. MARZO, 2017
Monika Grütters, State Minister for Culture and Media, Germany. FEBRUARY, 2017
Dieter Kosslik, Berlinale Director, Berlin International Film Festival, Germany. FEBRUARY, 2017
Chicago Architecture Foundation, U.S.A. NOVEMBER 2016
Jean Paul Gaultier, Fashion Designer, France. OCTOBER 2016
David Walsh and Kirsha Kaechele, Owner of the Museum of Old and New Art, Tasmania , Australia.
OCTOBER 2016
Stephan Weil, Minister President of Lower Saxony, Germany. OCTOBER 2016
Photographic Art Council of Los Angeles, California. SEPTEMBER 2016
Stanislaw Tillich, President of the Federal Council of Germany. SEPTEMBER 2016
Liew Yew Looi, Corporate Senior Vice President of Boehringer- Ingelheim. JUNE 2016
Johana Wanka, Minister of Education and Science of Germany. FEBRUARY 2016
2015
Nancy Lee, Chairman, Friends of Hong Kong Art Museum
Herbert Diess, CEO Volkswagen Automobile
Andreas Haffner, International Director of Human Resources, Volkswagen
Thomas Karig, Vice President of Corporate Relations Volkswagen México
Christoph Strasser, Federal Commisioner for Human Rights Policy and humanitarian Aid, Germany
Maria Böhmer, Minister of State at the Ministery of Foreign Affairs, Germany
Todd McCarthy, Critic, Writer, Director and Filmmaker, U.S.A.
Walter Steinmeier, Minister of Foreign Affairs, Germany
Edelgard Buhlmann, Minister of Education and Science of Germany
Michael Golek, Global Communications Manager, Basf
Abbas Kiarostami, Writer, Director and Filmmaker
Herta Müller, Nobel Prize for Literature (2009)
Henry Kissinger, Placido Domingo, Angela Merkel, Helmut Kohl, Olivia Newton John, Irene Papas, Otto Rehhagel, Bruce Weber, John Galliano, Frederick & Marie, Princes of Denmark
ACKNOWLEDGMENT
Tourism Prize Colibri, which was awarded for her trajectory and performance as a President of the Mexican Association of Adventure Tourism and Ecotourism "AMTAVE", for Canyon Travel USA and the recognized website www.planeta.com
In addition to the other acknowledgement for her participation in conferences, seminars and collaborations.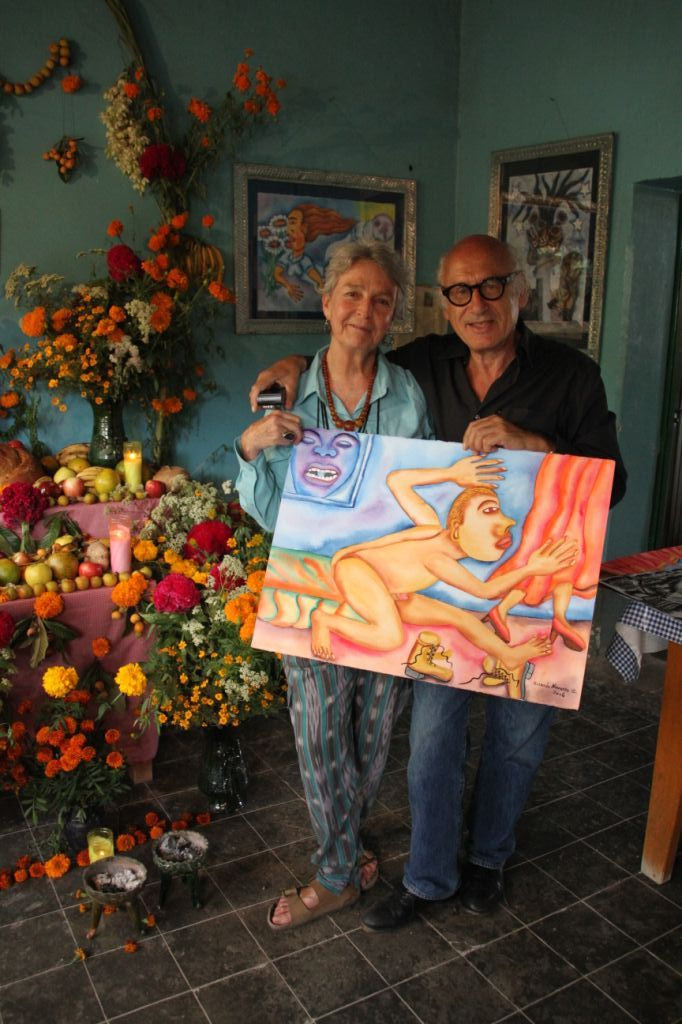 With Michael Nyman in Sto. Tomás Jalieza
ROUTS AND SPECIALTIES
Following the footsteps of Frida Kahlo and Diego Rivera.
The Route of Hernan Cortes, a challenge of culture, adventure and ecotourism.
The Route of Friendship, the spirit of the Olympics in 1968.
El Mundo Maya, deep into the Southeast Mexico.
Oaxaca, a personal meeting with its artists, artisans and crafts.
An unusual visit to The Sierra Tarahumara and The Copper Canyon.
Xochimilco unexpected, full moon promenade on local boat / trajinera, through their channels and chinampas.
A tour of "The Architecture of Luis Barragán"
With the Maestro Francisco Toledo at his IAGO
CURRICULAR ACTIVITIES
I Presided the Ecotourism Chapter of the Tourism Business Council.
2000
Member of Executive Committee of Tourism and Tourism Board.
2000
President of AMTAVE, Mexican Association of Adventure Travel and Ecotourism.
1998-2000
Creator of the Water Program "Mariposa de Agua", now an Official Regulation to save water at Hotels.
1997
Founding Partner of AMTAVE, Mexican Association of Adventure Travel and Ecotourism.
1993
Coordinator of the event, "Cantos Aztecas" with Placido Domingo and Lalo Shifrin in Teotihuacan.
1986
Associate Producer, Movie "Diego Rivera, I paint what I see".
1986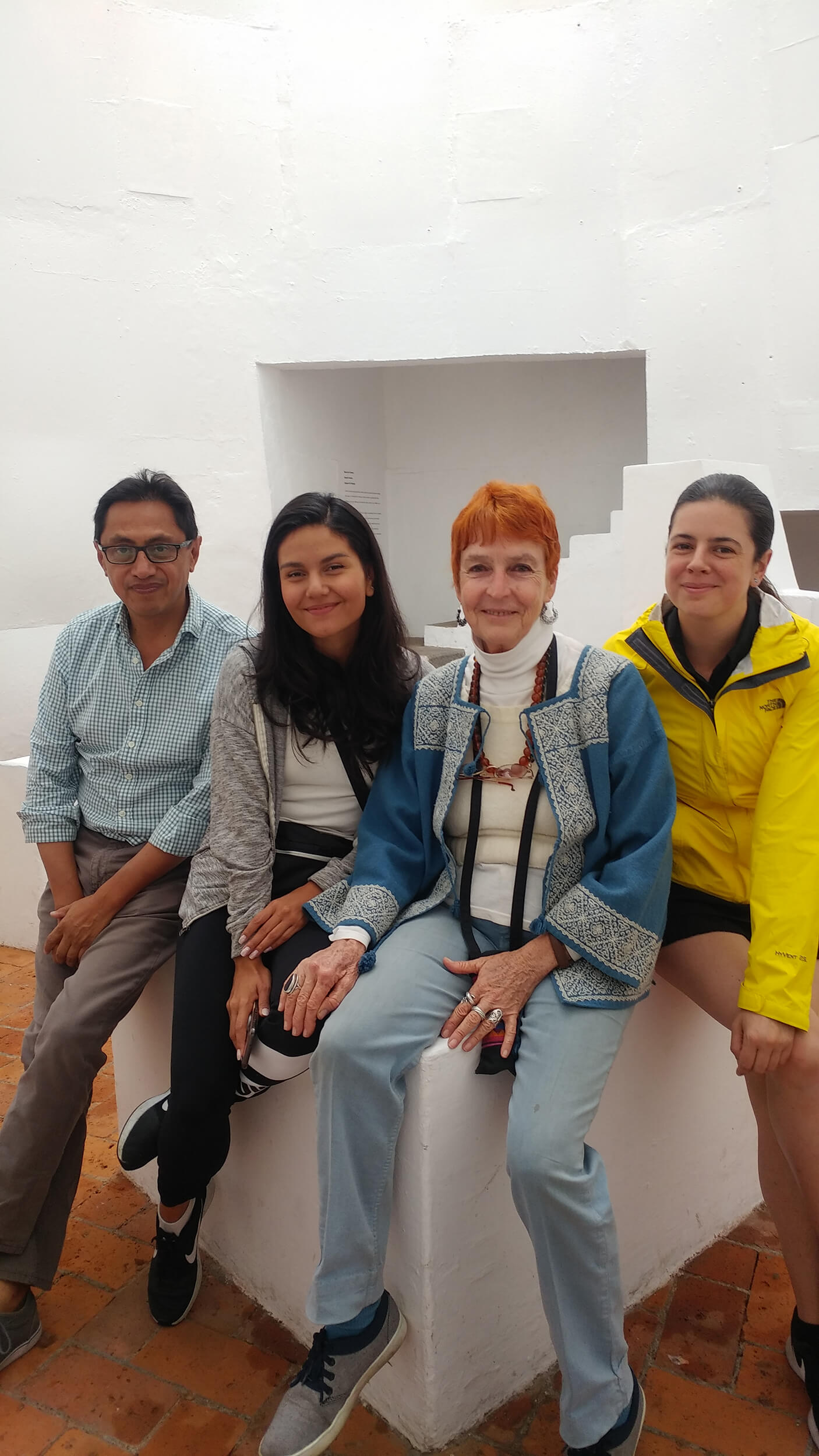 With Luis de la Torre in the Olimpic Friendship Route